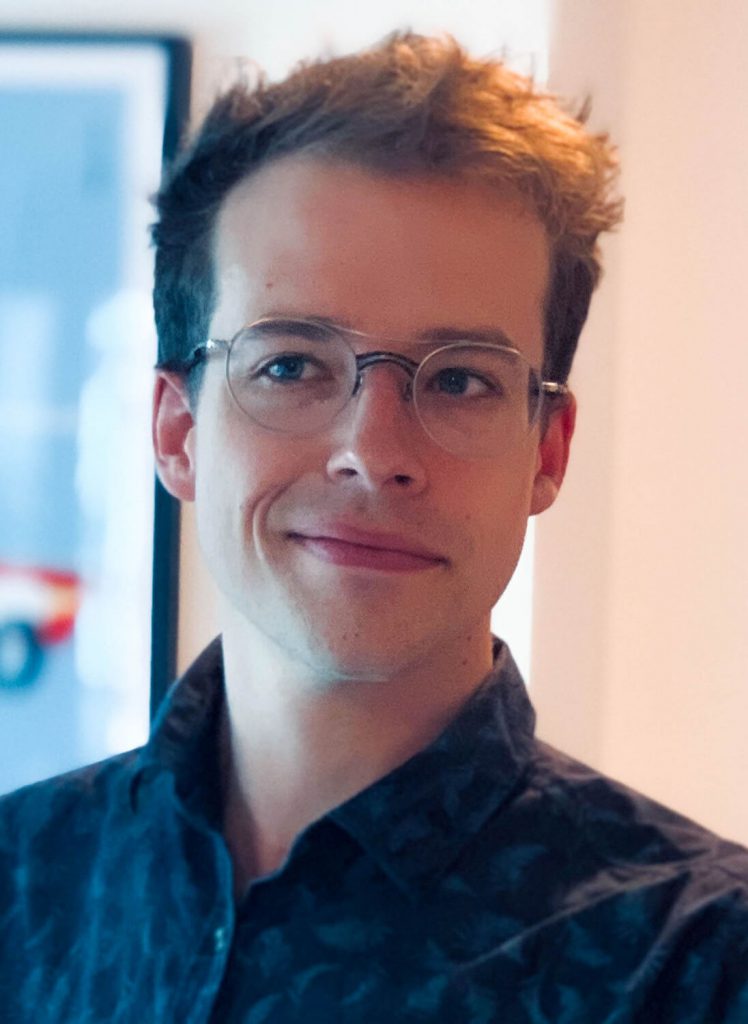 Lyndon's parents knew he'd be a great teacher before he did. His career path shows there's no right or wrong direction to explore.
---
So what do you teach at Launceston College?
I'm an English teacher at Launceston College – I teach Year 11 and 12 students.
What are the things you love about your job?
I like to see my students develop their skills and passions. Developing a sense of who they are and finding out what might be possible for later in life. To have the opportunity to have a positive influence at this stage in a young person's life is pretty special.
Did you have a favourite teacher growing up?
Wow, there's been a couple of very significant teachers for me. One was my teacher in Grade 5 and 6, Mrs Geale. She encouraged me with my writing. Mrs Geale suggested I try reviewing the release of new books for kids in the Examiner newspaper. I did this for a while, and that was awesome. Then in high school, there was Mrs O'Shannessy. She had this raw enthusiasm for how a story can make you feel, and the power of words. Actually, in my classroom, I'm trying to capture the feeling Mrs O'Shannessy gave me about a good story. How it can take you anywhere, and I'm trying to pass this on to my own students.
When did you know you wanted to be a teacher?
Well, I always loved school, and English in particular. It's sort of weird but my parents always saw me as a teacher before I did. My initial passion for English directed itself in the form of writing. I wanted to be a writer. And I wanted to do more study.
What courses did you study at University?
I managed to get some pretty good marks in Year 12. I was able to get a scholarship to the University of Tasmania. This meant I had no HECS fee to pay (*HECS is a loan to students that defers the costs of tuition). This gave me a bit of a golden ticket, so I spent a few years doing courses that interested me. I studied English classics and theatre, a bit of ancient Greek language. These courses were fascinating.
Tell us about your time at Screen Tasmania
Well, I was still toying with the idea of being a writer. So I was lucky enough to get a mentorship at Screen Tasmania. I spent some time with Victoria Madden, who is the main writer and creator of The Kettering Incident. I spent 18 months working as her assistant, and that was incredible. It taught me about the challenges of being a fulltime writer. One of the major things for me is the isolation that comes with being a writer. It was a bit of a light bulb moment. I realised I needed to spend some of my time surrounded by people. So teaching was not a Plan B option any more – it became my main option, and I jumped right into it.
You've also had a few other jobs along the way. What were they?
When I was in school, I worked in a local bookshop, which I loved. Then I spent time as a travelling sales rep going from school to school trying to sell books. These were books teachers could use in the classroom. I also did a little bit of English tutoring on the side at Uni. I found a job at Paddy Pallin selling hiking gear, and jackets and boots and stuff. Also for a short while I also worked in Hospitality at 'Burger Got Soul'. I guess it's been a bit of a long road to becoming a teacher, but in hindsight, I'm glad I've had those experiences.
Has your perception of teaching changed since you've become one yourself?
For sure. I didn't realise the chameleon you have to be as a teacher. In the beginning, I assumed every student who wasn't handing in assignments or getting good marks was lazy. That's so far from the truth.
What do you mean by that?
Every student is different and they're going through 100 different things. As a teacher, you have to work out what every individual student needs now to get them to the next place they want to go. The challenge is how can I make that happen for each student. So I had no real understanding of how tricky that is, or how important that is.
How have you managed to write a book while being a teacher?
So last year, in the College, I launched my first picture book, which I did with artist Graeme Whittle. It's called 'Becoming Ellie'. It's about a greyhound called Ellie who knows she will become something special. But she has to work out what it is.
How do you find the time to write?
One of the great things about teaching is that you have lots of holidays. So I can get a good run of days where I can sit down and sink my teeth into it. My other secret is that every day I get up early, and one hour before school my phone is off and I write for one hour. So I'll get up at about six, have breakfast, shower and everything, and at about 7am I'll start writing. Then by 8 o'clock I'm out the door.
Tell us about the new book you're working on.
The one I'm most excited about is a novel called 'Wombat Overland'. For me it's kind of the next step following on from Ellie. It's about the story of a cantankerous (grumpy) old wombat who lives on Cradle Mountain. The way it's written, each chapter represents a day's walking on the Overland track. So you can kind of read it as you go on your own journey of the Overland track.
What advice would you give someone who isn't sure what career path to take?
There's no right or wrong path to take. It's all experience that you can use towards the next chapter in your life.