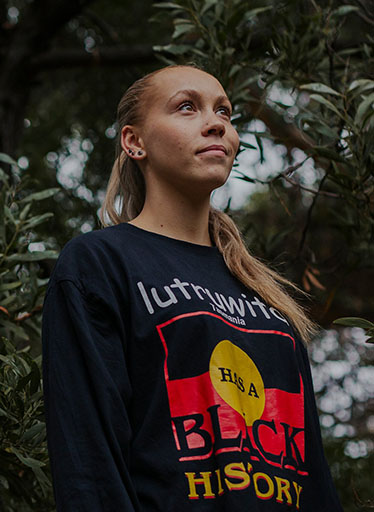 "Cooking in the traditional way, in a sustainable way, talking about Palawa Kipli and our culture… I can feel the passion bursting out of me every time"
---
Why is traditional food so important to you?
Traditional food is a big part of my family's lifestyle, especially when it came to yula (mutton birds) and birding seasons. When I was about ten years old, I started to travel internationally with my family. My stepfather and mother took me on these trips to see places and to understand other cultures and lifestyles.
The best way I think to connect with culture is through food, and storytelling behind what we are eating. Traditional food that people have been eating for thousands of years. To be invited into other cultured families through my life, who welcomed us with open arms to share their food and tell their story, was great value for me growing up. I was 12 years old when I ate my first spider in Cambodia. I ate frogs' legs and other insects. I was and still am very adventurous about food.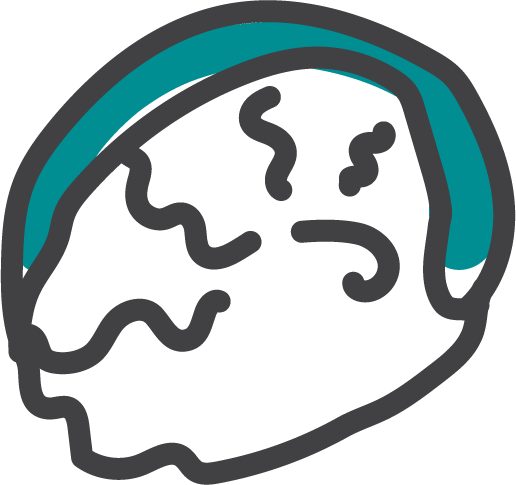 It taught me to appreciate bush tucker a lot more here at home because my traditional food is from the oldest living culture in the world.
Because of invasion we lost some of that connection with bush tucker, but there is a lot of knowledge out there. I've read about and researched Tasmanian edible plants and I've learned from the community, on Country, with tips and tricks on how to eat and identify plants.
How did you start your career with Palawa Kipli?
I didn't see it as a career, early on, but I was there at the beginning of Palawa Kipli. I worked with my cousin, Tim Sculthorpe, who started Palawa Kipli – the first Tasmanian Aboriginal food business – at events like Dark Mofo. It was so positive, the way people responded to it.
I did my Cert III in business and worked as a receptionist at the Macquarie Point Development Corporation. Consultant Angus Stewart was a great mentor of mine who helped build an edible garden on site and taught me about native plants. At the beginning of my interest in Bush Tucker he inspired me to grow and continue to learn about native edible plants in Tasmania.
Then my cousin moved to Sydney in 2019. The Tasmanian Aboriginal Centre bought the business, Palawa Kipli. I was then given the opportunity to manage the business and as soon as I got the position it was basically like, 'Here is your chance to make Palawa Kipli big, Kitana. Make it happen!' and I honestly am surprised at how far the business has gone since 2019. Being a trainee was my first full time job. It's been amazing to move on to something like this.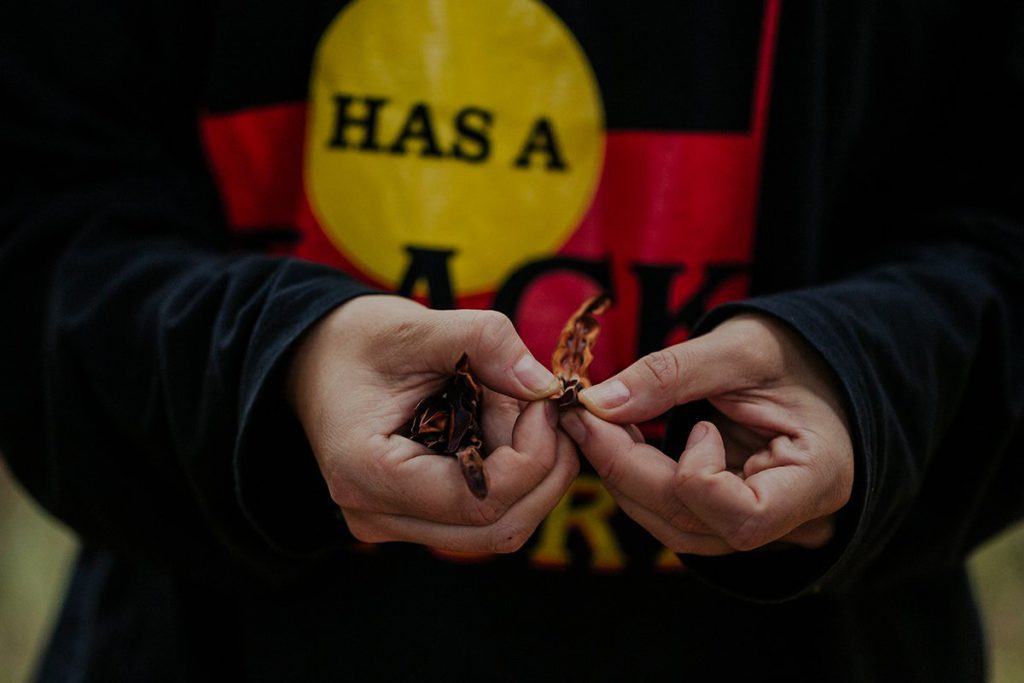 What have been the challenges?
The demand is growing so much, with every event I do from bush tucker tours, masterclasses, catering, and public speaking on behalf of the community about rights and ownership of our lands and food resources. Though it's stressful in this food industry we have a strong goal, for people to know that Tasmanian / Australian food cuisine is Aboriginal food. To show people from the wider community that we are here, that our culture is strong, thriving, and to showcase Tasmanian Aboriginal people in lutruwita / Tasmania with events across the state… that we can do it.
It's hard! The hospitality industry can get stressful, navigating everything, getting organised. There are so many crazy times, especially delivering catering, but we always push through for success.
When did you believe the business would be successful?
A turning point for me was the collaboration with chef Luke Burgess. We catered for University of Tasmania, a fine dining experience using Tasmanian Aboriginal foods and flavours, and when we pulled it off I was just so proud of our work and collaboration and I really saw the opportunities for Palawa Kipli that we have the capacity to showcase high quality traditional food here in lutruwita / Tasmania.
What other ways are you connecting food with culture?
I like our catering work, but the more traditional cooking I get to do I see a great opportunity to turn this into an experience, more than just eating our foods. I invite people to come to piyura kitina (Risdon Cove) so they can have an experience on Country. It's a parcel of land handed back to the Tasmanian Aboriginal community. You can learn the history, a bit of bush tucker knowledge, the way we harvest and cook, get a greater understanding of our culture around the fire from palawa people sharing stories and eat some amazing food.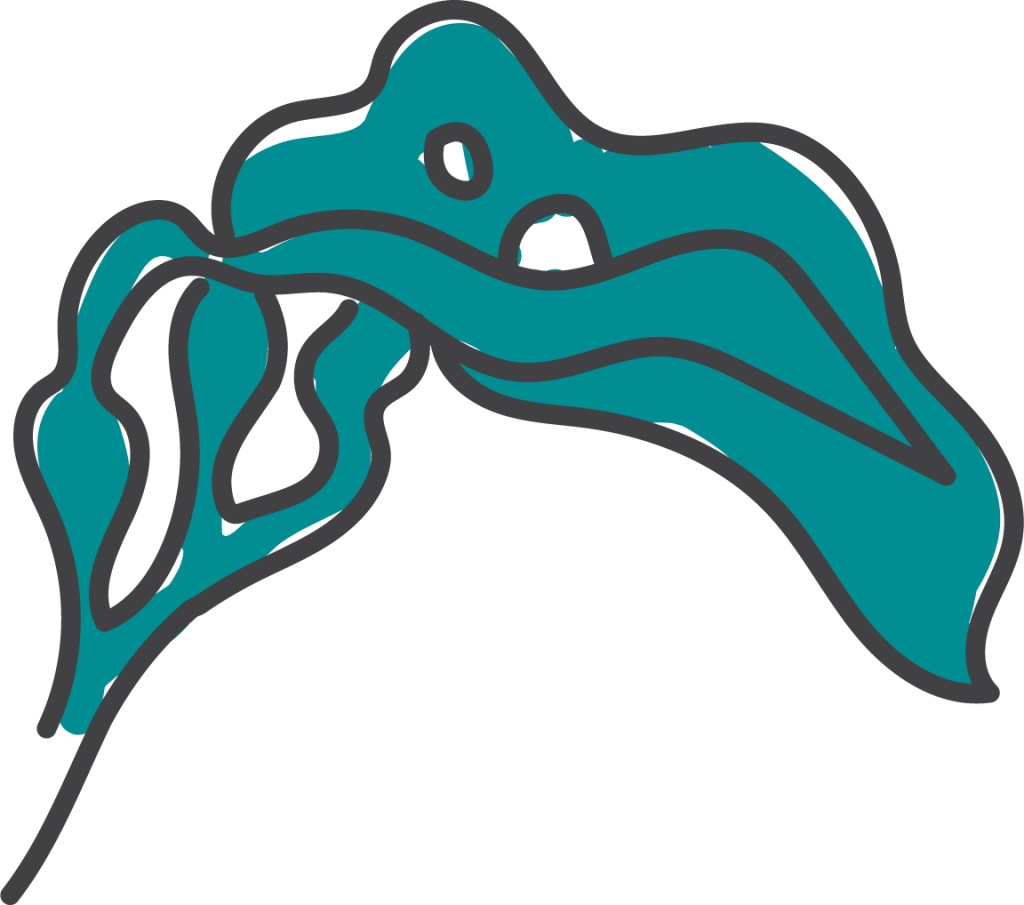 What's the future for Palawa Kipli?
The biggest goal for me is to establish a Tasmanian Aboriginal restaurant in lutruwita. We could have seating areas in huts made by Tasmanian Aboriginal people, all of it staffed by Tasmanian Aboriginal and Mainland Aboriginal people and make it into an unforgettable experience for people here in lutruwita / Tasmania. I think there is demand for it.
I think what I really need is some more investment into the business now due to its high demands. Managing a business at such a young age is great but, I would love to have a full-time business partner to help me take advantage of some of these bigger opportunities that need more than one person take on the project.
What is the best part of your job?
The best part of my job is sitting around the fire with the community, having a yarn, eating wallaby and mutton bird with other bush tucker elements in the dishes. Incorporating new flavours from bush tucker gives a boost of new energy and pride into what we can do with our traditional foods. Cooking in the traditional way, in a sustainable way, talking about Palawa Kipli and our culture… I can feel the passion bursting out of me every time I speak about my passion for Palawa Kipli.