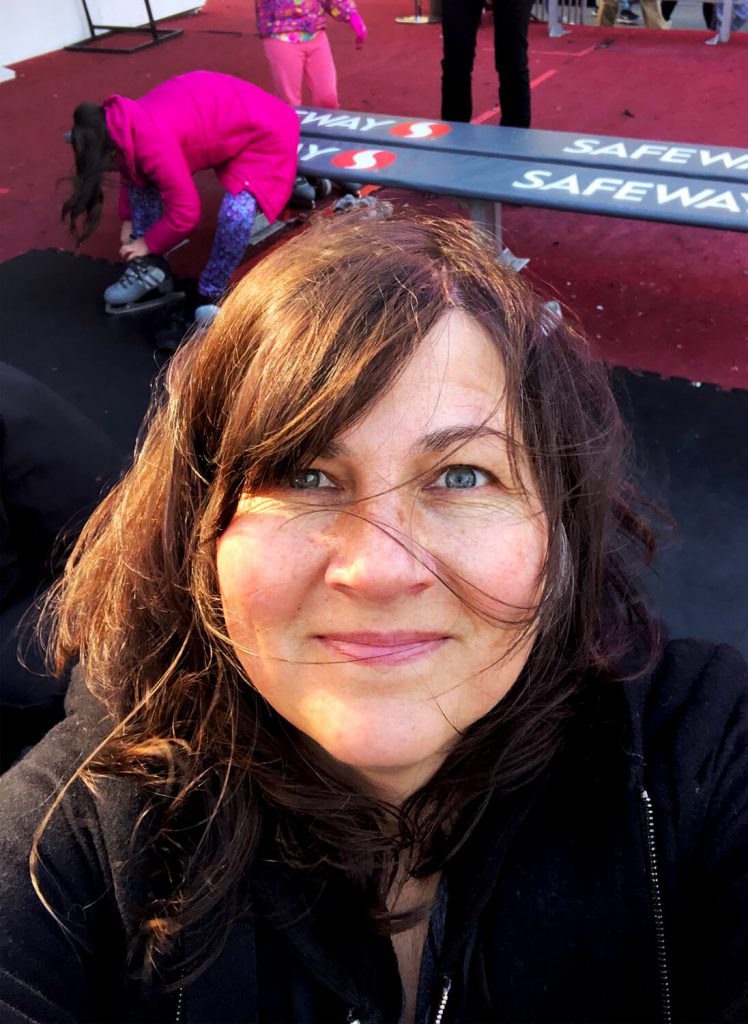 How a chance meeting and a pro-active approach led Kyia to her perfect job.
---
Hi Kyia, can you tell us about your role as a Producer at the ABC?
Sure. I'm a Producer at ABC Radio Hobart. I work on the Morning Show with Leon Compton. I source stories. I find people to speak about subjects that are relevant, newsworthy or interesting. This means coordinating people to come onto the show. Or taking background notes. Asking them a little bit more about their story. Finding out if there's more detail we didn't know. Or an interesting angle we didn't know, and then giving this information to the presenter.
What makes for an interesting news story?
Everything is a potential story. One of our producers went to the dentist. She overheard a conversation about a young staff member. She was 17 but was already a qualified dental assistant. It turns out she's the youngest dental assistant in Australia. So that became a story.
What does a normal day look like for you?
I get up at 5 in the morning, I grab a cup of tea and read the news. I'm at work by 6.30 and plan the show up until 8.30. At 8.30 the show goes to air and runs through till 11. As soon as we come off air we start to plan the next show.
What do you like most about your job?
I love that every day I get to do something different, so it's a challenge and it's creative. I love the opportunity to help people. So I like to take stories that might be a report, and find an interesting angle. For example, there's been a high incidence of road accidents in Tassie since COVID. This was strange because we don't have tourists on the island right now. So instead of reporting on it, we featured different aspects of road safety. We had a transport expert discussing what places like Sweden are doing well. Sweden has less road deaths per capita than we do. So we took that subject and we nutted it out and we got tonnes of talkback callers. My hope is that the story helped someone by giving them information they didn't know, and I love that.
How did the job you've got now come about?
A few years ago, I met a woman who was the head of Southern Tasmania ABC. So one day I came into the ABC and I applied for casual work. I wanted to be a Producer. I tailored my resume and cover letter to highlight what I thought was important in the role of a Producer. I included that I'd helped produce films and events before. Then I kept calling them, and checking in, and then they gave me a go.
What skills does a Producer need?
You need to be comfortable approaching people and talking to people. Often they're complete strangers. Also finding out who the right person is to talk with if you're wanting expertise in a particular field. You need to be creative, and to be able to think outside the box.
Can you tell us about your time running an 'apolitical eco film festival' – what was that about?
When we moved to Tasmania, I was teaching yoga as my main income. I wanted to stretch my creative abilities, and so I looked for work. I found a position as a fundraising coordinator for a non-profit environmental group. So I approached the Board with my ideas for fundraising. One idea was to create a non-political environmental film festival. They're a non-political environmental group. So they said sure, go for it.
How did you get that off the ground?
I started approaching random people. I convinced Kirsha Kaechele, wife of David Walsh (the owner of Mona) to get involved. This gave me the power to knock on doors and businesses and ask for any kind of sponsorship. So I got printing sponsorship. Then Venue sponsorship, food sponsorship, and so on. I had the State Cinema agree to host for free. We had a scientist from London. A rhinoceros expert from Africa. I flew all these people in, and then we had a Q and A afterwards. Plus all these great movies that I'd gathered from all over the world.
How many years did you run the Festival?
Two years. In the second year, I raised over $140,000 in sponsorship. But you know, it was a real labour of love, and it took up six months of my life each year. As much as I loved doing it, I had small children and a husband I wasn't seeing as much. What it did do though was it give me the ability to say to the ABC – this is what I'm capable of.
At one point you thought about an acting career. Is that right?
I wanted to be an actor from the time I was little, which was my dream all the way through to going to university. I went to a place in North Carolina that had a four-year program that started as a class of 36 and we graduated as a class of 15. I moved to LA. I noticed that a lot of the acting industry was about what you looked like, and who you knew. I ended up sorting of not believing in myself. I became lost in my insecurity and never pursued it.
Did you regret not pursuing it?
I regretted it for a while. Until the last 10 years or so. Then when I got into my 40s I realised I never wanted to be a star. I needed to star in my own life, and once I found the way to do that I was completely satisfied.
So where does yoga fit into your life?
When I found yoga 20 years ago it made me feel calm and it taught me to slow down, and it makes me happy. I actually teach yoga once a week, and that's to remind myself to slow down.
What advice would you give teenagers who don't know what they want to do when they leave school?
Take note of what brings you joy. What activity feels almost effortless and makes you feel a sense of happiness. And give yourself some time to explore different things. Teenagers need to know you can have many occupations in your lifetime. That the days of staying in the one occupation your whole life are over. I mean I'm 53, and I've found a job that's perfect for my skills. It has taken me a long time to find.