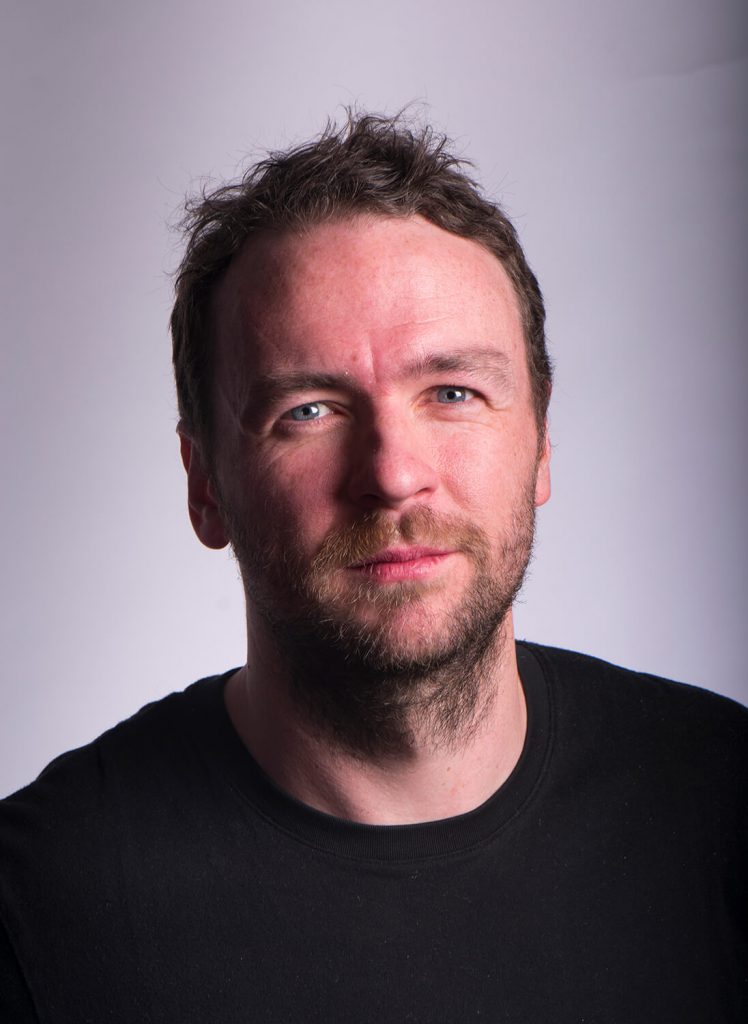 How a taste for travel helped Ben find the right ingredients for a rewarding career as a school teacher.
---
Hi Ben, what does your role as Kitchen Operations teacher at Hobart College involve?
I'm a teacher for budding young chefs. I guide them on the first stage of their apprenticeship. I also have some pastoral responsibility where I have a home group of students as well. But the bulk of my time is teaching the basic skills of cooking and working in a kitchen.
What are the things you love about your job?
Giving students their first real taste of kitchen life, their first taste of being a chef. Seeing the little spark of excitement from learning a new skill or doing something they're proud of.
Often the kids who come to the course prefer to be doing something with their hands. So it's really good to see them come alive, and to learn to work in a team situation.

So how did you get into cooking in the first place?
Well, I've always been a bit of a traveller. I've been lucky enough to work in restaurants all over the world; England, France, the USA, Italy and Australia. My first job was working as a kitchen-hand at a ski resort when I was 19. That was the first time I'd seen a proper 'full-on' kitchen. It was pretty exciting.

Tell us what it was like working with the famous Gordon Ramsey at his Michelin Star restaurant?
It was pretty crazy. I was working as a mid-range chef in London at one of Gordon's restaurants, The Savoy Grill. We were often cooking for around 200 customers every night. It's a 'Michelin Star' restaurant, so it's seriously good. It wasn't pretentious though. None of this 'bubbles and foam' sort of nonsense – it was Classic French style cuisine.

Come on, so what's Gordon really like?
He's a very passionate man. What you see on tele is not put on. He does have a bit of a temper, and that's quite common for chefs in high profile restaurants. Throwing plates around and yelling abuse at staff is dreadful though, and now I'm older I can see through it a bit more.

What hours were you working back then?
Oh my goodness – we were working from 7 in the morning through till midnight, either five or six days a week. It was full-on, so I could only manage it for a few years. Having said that, some of the people I worked with in that kitchen are some of the best chefs in London now. But as much as I loved the adrenalin and sensory overload of working at a top-notch kitchen, it just wasn't for me.
At one stage, weren't you thinking of becoming a journalist?
Yeah, I studied Journalism at Sheffield University. The uni has a great reputation, and I finished what was a three-year Degree. But then I found it hard to get regular paid work as a journalist. Instead, magazines and local newspapers would offer internships. I had a problem with it morally because you'd get paid very little money and there was no job security.

What did you try next?
Well, an opportunity came along to run a pub back in England. So I did that for awhile, and that was alright. But after three or four months, I could see that the people who actually owned the pub made all the money, not the staff. To make money the owners used to put a lot of demands on their staff, and pay basic wages. If I was to be successful and own a pub down the line, I thought I'd have to do the same thing, and that's just not me.


So do you regret the decision to try your hand at running the pub and journalism?
No, not at all. You need to work in an industry for a while to know what it's like, and whether it's a good fit for you or not.
What gave you the idea of becoming a teacher?
It was my partner's idea actually. We wanted to have kids and I needed a job with some security. So I did another year of study to become a teacher. Then once I had my qualifications, we left a tiny flat in London and came over to Tassie for a bit of an adventure. But we both hoped that we could make it work in Tasmania.


How long did it take to take to get a job?
Only a few months. I was pretty lucky. And it's worked out brilliantly. We live in Snug, which is not far from College. We have two gorgeous kids, I have a job that I get a lot of satisfaction from, but also it doesn't consume me.


So what's a normal day for you at College?
I'll come into work, greet my class straight away. We'll get into some theory work for a while, then they'll put their 'chef's whites' on, and the students will learn a new skill. Recently, they've been learning some slow-cooked recipes. So things like pulled pork with Korean barbecue sauce. It's a lot of fun.
Have you got any advice for anyone who is not sure which career is right for them?
It's important to keep an open mind, and realise your skills are always transferable. I learnt a lot more about team work and tenacity by working in a kitchen. More than I would ever learn if I'd gone straight into teaching.