---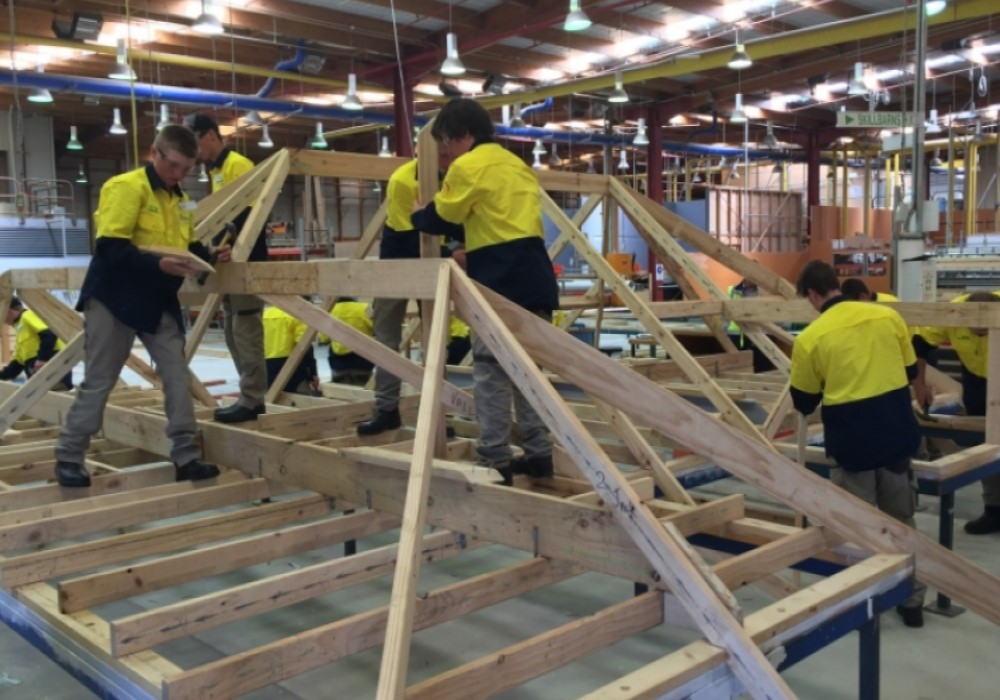 Seeking a career in the Building and Construction industry? Read on!
The Tasmanian Building Group Apprenticeship Scheme (TasBGAS) are proud to be working with KEYSTONE to deliver an exciting project that provides students the opportunity to experience a construction trade and complete a complete a School-based Traineeship within the Building & Construction industry.
Building Futures Project
Eligible students will complete a traineeship in a Certificate II in Construction over a 2 year period – which will include a minimum 10 weeks of on the job work and training per year. The program is open for students commencing Year 10 or Year 11 in 2024.
The program will:
assist students to make a career choice that is right for them as well as developing their work readiness skills and a greater understanding of employer expectations
provide a pathway into an apprenticeship within the Building and Construction industry
provide an opportunity for students considering a career in the Building and construction industry to experience the trade which will assist them in making an informed career choice.
More information
For more information about this exciting opportunity, visit out website at www.tasbgas.com.au/schools or contact the local field officer in your area.
South (Hobart)
LEAH FLACK
0487 260 019
l.flack@tasbgas.com.au
North (Launceston)
KANE SANDERS
0448 475 554
k.sanders@tasbgas.com.au
North/West (Devonport/Burnie)
ADAM HAYWOOD
0447 322 270
a.haywood@tasbgas.com.au
.