---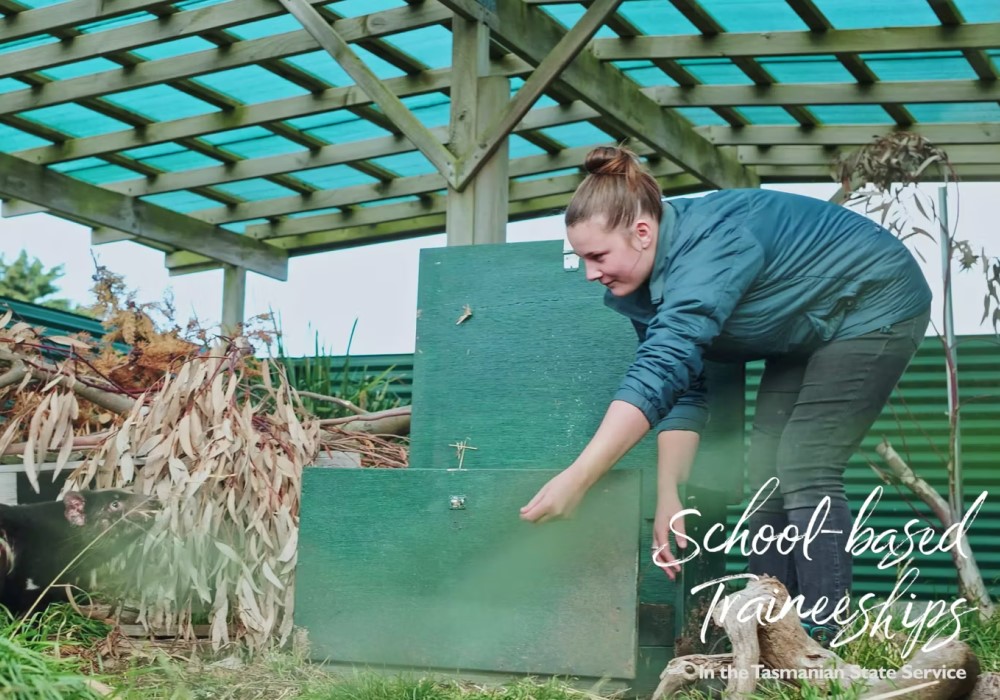 Will you be starting grade 11/12 and are you unsure of what you want to 'do' when you finish school?
Why not consider a School-based Traineeship with the Tasmanian State Service!
Commencing early 2024, there are approximately 14 Australian School-based Traineeships across Business Administration/Customer Service, Information Technology, Laboratory, Visitor Services and Animal Care.
As a school-based trainee, you are able to:
continue attending school;
work 1 to 2 days a week in a State Service agency; and
undertake a nationally recognised qualification, usually at Certificate II or III level.
The benefits include:
earn money while working and training;
gain on the job work experience and skills;
gain points towards your TCE;
complete a nationally recognised qualification; and
the option to continue into higher education/qualification upon completion.
Eligibility
To be eligible to apply for a 2024 Australian School-based traineeship you must:
Be enrolled to start grade 11 in 2024; OR be commencing grade 12 in 2024;
Participate in a Certificate II or III in the relevant vocation, commencing in 2024.
Depending on the traineeship you do, you may also be required to satisfy/acquire additional requirements. These are outlined in the Statement of Duties.
How to apply
For details on the recruitment process and how to apply visit the website here.
The application process involves completing an online application form which includes your answers to the application questions, information about your School, traineeship interests and details of two referees.
You only need to submit one online application, via the blue 'Apply Now' button. Email applications will not be accepted.
Resources
More information
For more information visit www.jobs.tas.gov.au/school_based_traineeships or contact Lucy Mackey at the State Service Management Office at ssmo@dpac.tas.gov.au.