---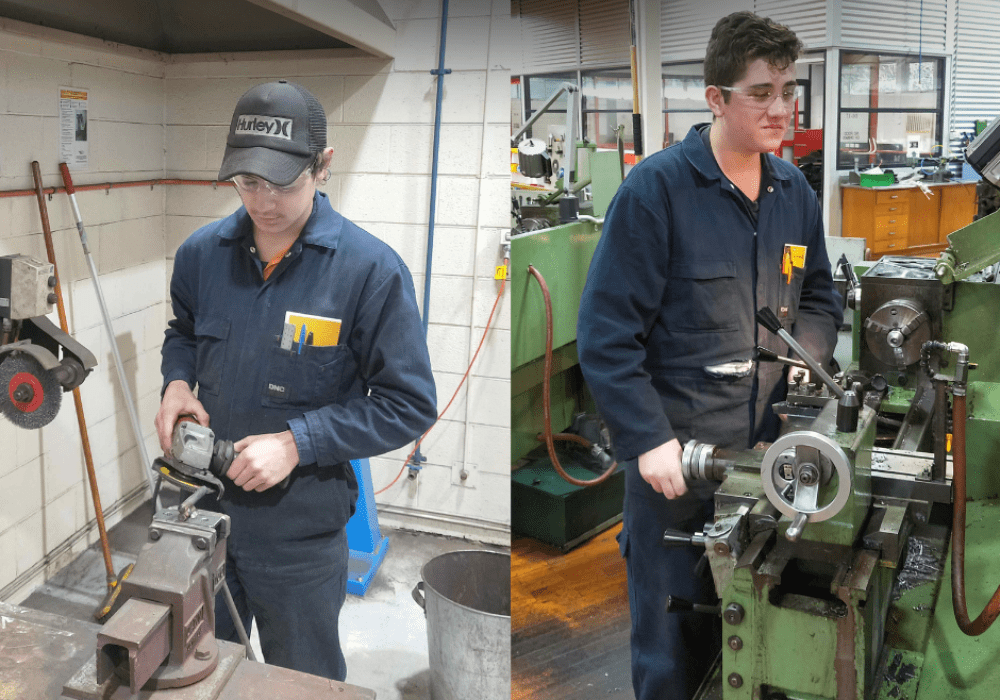 Two young Tasmanians have turned a Fee Free TAFE course into a new career.
Max Blazely and Michael Matanofov both studied a Certificate II in Engineering Pathways at TasTAFE's Alanvale Campus and excelled at the course. As a result of their success in the course, they both quickly earned apprenticeships in the metals industry.
Max came to the course for the next step in his education following his high school graduation. Meanwhile, Michael came across the course online when searching the TasTAFE website, and was inspired to apply in part because he grew up around his father who does "a fair bit" of welding.
While they were both keen to get a start in the industry, both Max and Michael said the course being fee free went a long way to them applying and completing their Certificate.
In the course, they learned to use power tools and handheld operations, as well as participating in environmentally sustainable work practices.
With the help of their teacher Ross Woodland, they learned how to use engineering workshop machines, electric welding machines, oxy-acetylene and soldering equipment, and fabrication equipment.
They both were full of praise for Ross.
"Ross is good, he's been teaching us how to do everything and how to do it safely" said Max, who particularly enjoyed using to learn a lathe to make tools.
Michael said Ross kept a keen eye on all students and was always looking to help them out.
"He's a good teacher. Very helpful, he can see in what area you're lacking and give you some help in that".
Your Skills. Your Future
Source: TasTAFE