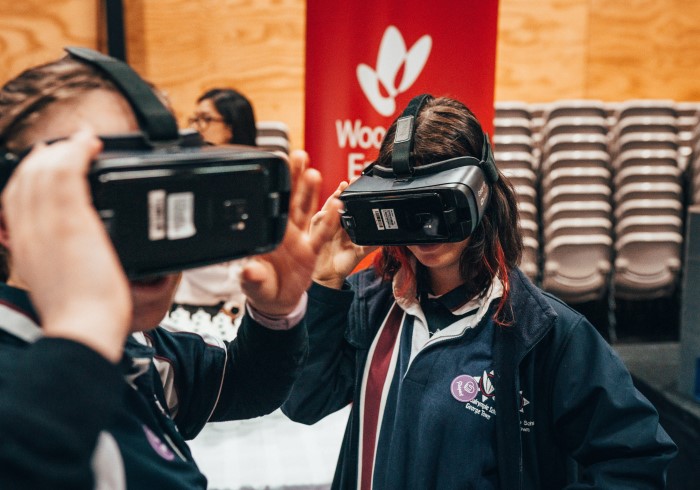 According to a new report, businesses in Tasmania need more skilled people to work in Information Communications Technology (ICT). To learn how you can get into ICT, as well as some of the amazing jobs that are out there, keep reading.
So, what's the ICT Sector all about?
Copy: The ICT sector is about working with digital technology from a business perspective to remain competitive. Amazing career opportunities are available in the ICT sector like never before. Jobs that never existed 20 or 30 years ago are now seen as critical for the success of many businesses. This includes Cyber-Security. Security Specialist. Data Scientist. Tech Support Specialist. Programmer. Data Analyst. Network Administrator. Systems Analyst. Computer Service Technician. Systems Engineer. Hardware Engineer. Front-end Developer. IT Manager – just to name a few.
Tasmania's ICT Sector is growing fast
Copy: The ICT sector in Tasmania is larger than you might think – and it's only going to get bigger. In terms of the amount of money that turns over in the tech sector in Tasmania, it's mind-boggling. It's estimated to be around $1.7 billion in 2020-21. This makes it larger than the 'accommodation and food services' sector ($1.5 billion) and the finance sector ($1.4 billion).1
The number of jobs out there is just as impressive. In 2021, Tasmania's technology workforce stood at around 9600 people (but guess what?) In the next five years, Tasmania's workforce is expected to grow at 4.7% on average. This means the number of technology workers will climb to around 12,362 by 2026.1
40% of Tasmania's technology businesses have been operating for more than 20 years.
Copy: Can you imagine life without your mobile phone? (scary huh?) It's one example of how digital technology has become an integral part of our lives (ie, think Smart Phones, Laptops, Smart TVs, Skype, Facetime, Virtual Reality, Cloud, and so on).
The good news is that many Tasmanian businesses are active players in the digital revolution. In fact, 40% of Tasmanian technology businesses have been operating for more than 20 years. In other words, it's a sector that has proven itself over time, and continues to grow. The areas where Tasmanian tech businesses excel include Systems Development. Programming and software development. Data and Analytics. Systems integrations, and Cyber Security.
What's more, the local ICT sector is making a name for itself overseas. Impressively, 34% of the businesses surveyed are exporting their products and services. This includes North America, Asia and Oceania.1
The ICT workforce in Tasmania is diverse.
Copy: Digital technology is expanding all the time. 60% of our local ICT workforce is employed in agriculture, finance and professional services.1 But there's just one problem – there is a local workforce shortage at the moment.
Where and how are Tasmanian businesses finding staff?
Copy: It's an ongoing challenge. For businesses looking to hire skilled 'tech savvy' staff, over two-thirds (68%) prefer to hire from within the Tasmanian workforce.1 Unfortunately, many Tasmanian businesses aren't finding enough qualified employees in the local jobs market. In their opinion, the technology-related skills they need simply aren't there. Even worse, it's become a barrier to growing their business.
What does all this mean for Years 9-12 students interested in a career in the ICT sector?
Copy: The ICT sector is potentially a smart career choice. In Tasmania, there are heaps of jobs across lots of industries, and it's only going to get bigger. For more details, please see the link below.
To see how you can break into the exciting ICT sector, stay tuned for upcoming interviews with local Tasmanians on our website.
You can also download the Digital Careers information sheet to discover ICT roles in the Tasmanian State Service.
12022 Tasmanian ICT Sector Scan – Department of State Growth