---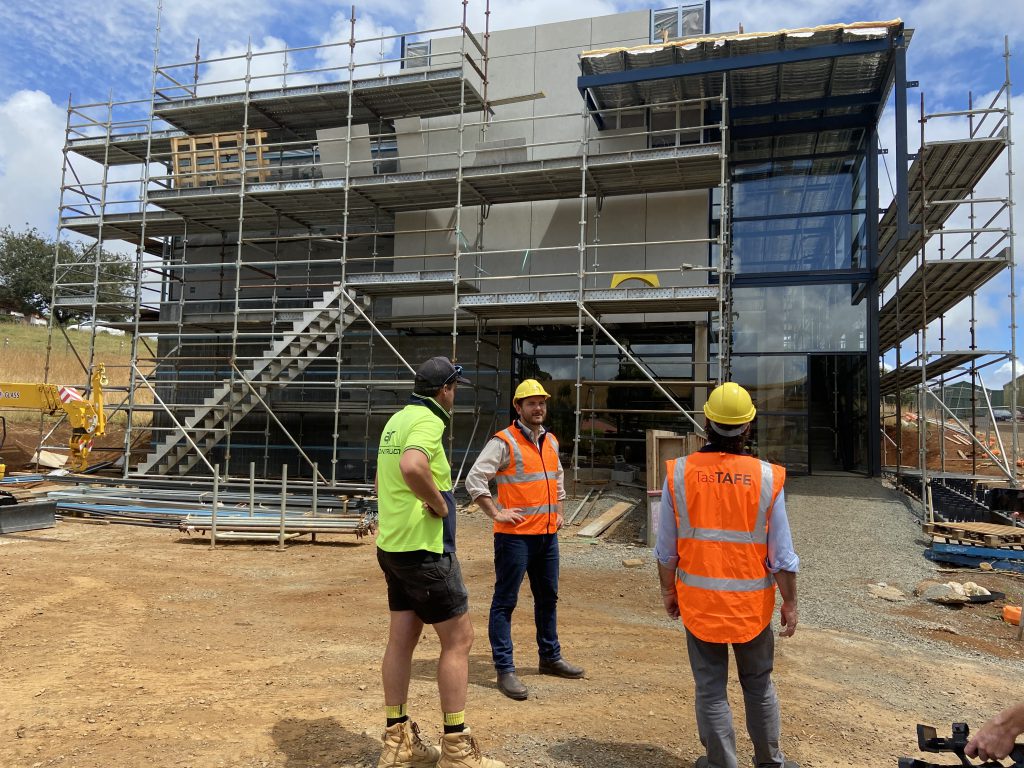 Agriculture students will soon be able to train in new state of the art facilities, with construction of TasTAFE's Agricultural Training Centre of Excellence nearing completion.
The Centre at Freer Farm, Burnie will support growth in the industry through a modern training facility that uses contemporary equipment and infrastructure.
Construction of the stage one, learning centre building began in May 2022 and will be ready for students to use by the middle of the year.
The $5 million project is funded by the Tasmanian Government and today (Monday 23 January) Minister for Skills, Training and Workforce Growth, Felix Ellis (pictured), joined TasTAFE CEO, Grant Dreher for a site tour.
The building will provide modern fit-for-purpose training facilities and cater for traditional classes, online learning and industry demonstrations and events.
The Agricultural Training Centre of Excellence will also include upgrades to existing farm infrastructure including irrigation, stockyards, effluent treatment, and farm biosecurity; along with upgrades to farm operations machinery and equipment.
This includes a new state of the art New Holland T6-145 hp Auto Command, 4WD tractor with a stoll front end loader.
New ITC enabling technology for the learning centre building and farm machinery will support modern farming practices including precision agriculture, farm mapping and farm data analysis and management.
The Centre of Excellence is being developed in consultation with an industry steering committee to ensure it meets the skills needs of Tasmania's agricultural workforce.
Your Skills. Your Future
Source: TasTAFE